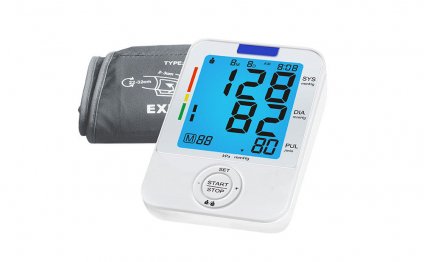 Best Blood Pressure Monitor for large Arms
Measuring blood pressure in people who are overweight or have particularly muscular arms has long presented a problem to medical professionals. Using traditional upper arm cuffs on people with large arm measurements is believed to cause an over-estimation in systolic blood pressure by up to 10 millimeters of Mercury (mmHG). This means many people may be unnecessarily undergoing treatment for high blood pressure placing an extra unwanted cost on health systems.
In January 2014 a new cuff was unveiled which aims to tackle the problem of getting accurate readings from people with large arm measurements. The new cuff is believed to get readings that are as accurate as the most accurate form of BP measurement – invasive blood pressure readings taken from an intravenous line.The new cuff is FDA cleared and can be used on any non-invasive blood pressure system in the hospital or in the doctor's surgery.
Rise in obesity means an accurate form of measurement essential
The rise in obesity in recent years has led to a rise in the number of people with high blood pressure since weight is considered a high risk factor for hypertension. Along with the health challenges associated with obesity which include heart disease, strokes, diabetes and heart attacks, an accurate form of measurement has become an urgent issue. While existing cuffs work well on many people, they do not on some people with big upper arms.
Mis-cuffing is a common occurrence
Research has demonstrated the importance of proper cuffing, with studies dating back over 25 years, however it still remains one of the most common mistakes made with obese patients. One of the better known studies on the importance of correct cuffing was the Maxwell Report, published in the Lancet. This study looked at obese people who had been diagnosed with high blood pressure. Their blood pressure was measured using the correct cuff size for their arm, and they discovered that 37% – that's a third – of obese hypertensive had been incorrectly diagnosed and that they actually had normal blood pressure.
Another study by Linfors found twice the level of high blood pressure in obese subjects when using the standard cuff, compared to using a larger cuff. Numerous other studies appear to have confirmed that using too small a cuff can significantly overestimate blood pressure in overweight individuals (termed 'spurious' hypertension).
Standard cuffs can be inaccurate for both obese and very slim people
It's important to point out that mis-cuffing does not just occur in overweight people. A standard cuff can often underestimate blood pressure in especially lean people. A recent study showed that 80% of very slim pregnant women had their BP underestimated with a standard cuff. This could obviously have very serious implications, since high blood pressure in pregnancy can be dangerous both for mother and child. So getting the cuff size right is paramount for people of all sizes.
If you feel you may fall into a non-standard group, cuff-wise, then it's recommended that you measure your arm with a flexible measuring tape. At your next doctor's appointment you can inform your doctor that you think you may need a larger or smaller sized cuff. The American Academy of Family Physicians recommends that you have a larger cuff size if your arm circumference is greater than 34 cm.
Source: www.resperate.com
Share this Post
Related posts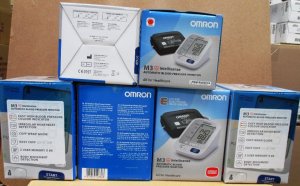 DECEMBER 05, 2023
Offering precision and comfort with our Easy-Wrap ComFit Cuff that fits standard and large Arms, the 7 Series Upper Arm Blood…
Read More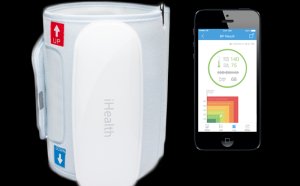 DECEMBER 05, 2023
About 70 years ago, Franklin Roosevelt died of essentially untreated hypertension, with years of exams describing a progression…
Read More