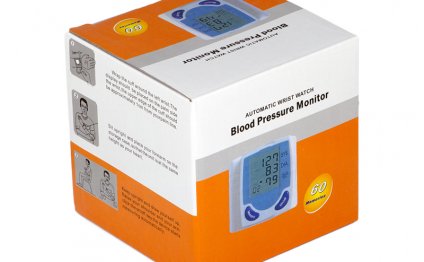 Wrist Watch blood pressure
Blood pressure is a major indicator of a person's health and one of the five vital signs to watch. However, unlike other vital signs, abnormal blood pressure can be evidence of a long term illness rather than an immediate one and can be used to predict a cardiovascular disease which is a leading cause of death worldwide.
Although non-invasive blood pressure measurement using cuff-based methods provides adequate data for many applications in medicine. Cuff-based methods have some disadvantages which limit their use in certain clinical situations.
For one, a continuous blood pressure monitoring is not possible since a pause of at least one or two minutes between blood pressure measurements is necessary to avoid measurement errors. Thus, short-term changes in blood pressure cannot be detected. In addition, the inflation of the cuff may disturb the patient and as a consequence of this disturbance there are blood pressure alterations.
The proposed device aims to make it much easier for patients and doctors to monitor blood pressure. It has the appearance and size of a wristwatch and can monitor pressure continuously without the need of an arm cuff.
Unlike standard equipment, the wristwatch relies on a sensor that rests against an artery in the wrist and detects the wave shape pressure as blood flows through it.
It is a non-invasive pulse wave data collector using a modified applanation tonometry technique for reliable and accurate real time arterial radial pulse wave readings. The same technique that was first used for eyeball pressure measurement.
The sensor plunger impinges upon the radial artery over the radius bone. The plunger system's design is hemispherical in profile, and transfers pressure forces efficiently to the internal pressure sensor providing a safe comfortable patient interface.
The wrist strap system is specially designed to ensure that the sensor system is mounted comfortably on the radial artery position. At the same time, together with the sensor housing it provides constant pressure on the artery without compromising the wearer's comfort.
The strap system also takes into account venous return both at the watch head and housing, allowing for venous return and also avoiding any median nerve compression.
The design is based on a low-cost Chronos development platform from Texas Instruments with a watch form-factor; making it possible to manufacture such a system for a price tag under $100 compared to the standard $2500 price tag of a similar product.
Voting
Voting is closed!
ABOUT THE ENTRANT
Carlos's hobbies and activities:
I earned a BS in Physics and I am working as a senior embedded systems engineer with more than 15 years of experience designing trusted security platforms. In my spare time, I enjoy repairing and bringing old electronic equipment to life
Carlos belongs to these online communities:
linkedin
Carlos is inspired by:
If there's a way to do it better, find it
Software used for this entry:
Source: contest.techbriefs.com
RELATED VIDEO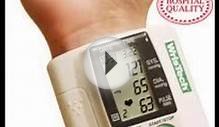 Sydia - Wrist Watch Like Blood Pressure Monitor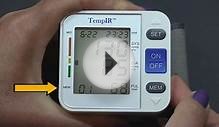 Wrist Blood Pressure Monitor - TempIR - Using Memory ...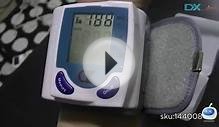 DX: 1.7" LCD Pulse Scanning Wrist Watch Blood Pressure Monitor
Share this Post
Related posts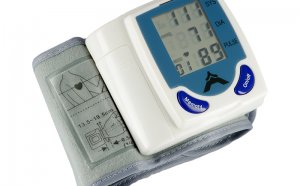 JUNE 05, 2023
When we first saw this on The Red Ferret Journal, we thought there had been a breakthrough in technology, with them being…
Read More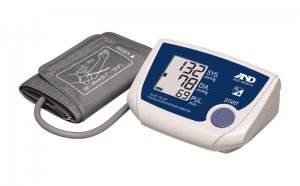 JUNE 05, 2023
Why does the Wireless Blood Pressure Monitor not start the measurement when I manually press the "START/STOP" button? Make…
Read More