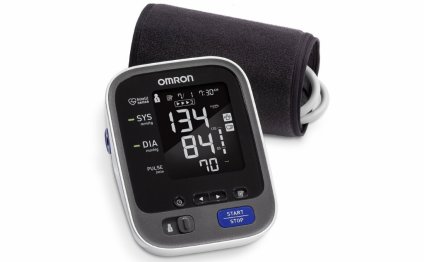 How to use Omron Blood pressure cuff?
The Omron HEM-8711 is a fully automatic blood pressure monitor, operating on the oscillometric principle. It measures your blood pressure and pulse rate simply and quickly.
Automatic Blood Pressure Monitor
Fully automatic inflation and deflation
Hypertension Indicator
Memory for 14 sets readings
Fully automatic blood pressure monitor. Easy to use with simple one touch operation
Hypertension Indicator
If systolic or diastolic pressure is outside standard range (above 135 systolic/ 85 diastolic mmHg), the heartbeat symbol blinks.
Correct measurement posture
When taking a measurement, place your arm on the table so that the arm cuff is at the same level with your heart. Keep still and do not talk during measurement.
Features
Model
HEM-8711
Display Digital Display Measurement Oscillometric method Measurement range Pressure: 0 - 299 mmHg
Pulse: 40 - 180 beats/min Accuracy Pressure: +-3 mmHg
Pulse rate: +-5% of reading Inflation Fuzzy-logic controlled by electric pump Deflation Automatic pressure release valve Power supply 4 AAA batteries 1.5V or AC/DC adaptor (optional, 6V….4W) Battery Life Approx. 300 measurements (capacity of new alkaline batteries) Operating Temperature / Humidity 10deg C to 40deg C, 30% to 85% RH Storage Temperature / Humidity -20deg C to 60deg C, 10% to 95% RH Weight of main unit Approx. 245g w/o batteries Main unit Dimensions 104 (w) x 64 (h) x 128 (l) mm Cuff size Approx. 146mm x 446mm (Medium cuff: fits arm circumference 22-32 cm) Cuff material Nylon and polyester Contents (Standard) Main unit, M size cuff, storage case, instruction manual and 4 AAA batteries Optional M size cuff, L size cuff, AC adaptor
Health Information
Listen to your body. Take control of your health and live a fuller life
OMRON wants everyone to live a normal, healthy and well-balanced life. The key is health management. We all need to take responsibility for our own health.
Why is it a good thing to measure blood pressure at home
Having your Blood pressure measured by a doctor can cause anxiety which is itself a cause of high blood pressure. As a variety of conditions affect blood pressure, a single measurement may not be sufficient for an accurate diagnosis.
Many factors such as physical activity, anxiety or the time of a day, can influence your blood pressure. Thus it is best to try and measure your blood pressure at the same time each day, to get an accurate indication of any changes in blood pressure. Blood pressure is typically low in the morning and increases from afternoon to evening. It is lower in the summer and higher in the winter.
Knowledge that empowers
OMRON is renowned for designing advanced monitors for use by medical professionals in clinics and hospitals. But we believe prevention is more effective than any treatment. Information about your health shouldn't just be available to your doctor. We want to empower people to know and understand their bodies so they can control illnesses or avoid them altogether. That's why we offer healthcare products that enable anyone to monitor their health in their own home, so they stay healthy and stay out of hospital. When your body talks, we can help you listen.
Dietary Keys To Reducing High Blood Pressure
Fruits and Juices Increase consumption of juices, fruits (especially bananas) and whole grain based cereals to counteract high levels of potassium found in other foods and in your body.
Monounsaturated Fats Increase consumption of products with monounsaturated fats, such as olive oil, in your diet can greatly diminish your risk of high blood pressure and may even eliminate the need to take medication to control the situation.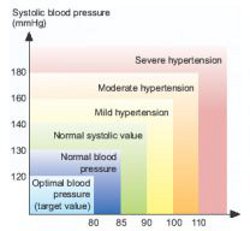 Omega-3 Fatty Acids Increase consumption of omega-3 fatty acids that are commonly found in cold-water fish. These acids are proven to reduce high-blood pressure as well as lower your cholesterol.
Whole Oats Increase consumption of whole oats help to help control your high blood pressure. Additionally, they also have positive affects on cholesterol and blood sugar levels.
Vitamin C Increase consumption of products containing Vitamin C to battle high blood pressure. This may mean a daily vitamin supplement or be part of an increased consumption of fruits, such as oranges.
Professional office BP guidelines based on classification by the WHO
The World Health Organization (WHO) and the International Society of Hypertension (ISH) developed the Blood Pressure Classification shown in this figure. This classification is based on the blood pressure values measured on people in a sitting position in outpatient departments of hospitals.
Source: www.amazon.in
RELATED VIDEO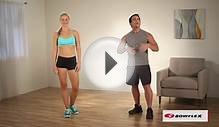 How to do the Perfect Burpee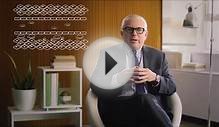 Physiology How LDL Is Incorporated Into Plaque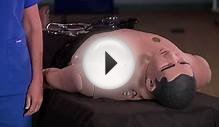 Obtaining Non-invasive Blood Pressure Measurements with iStan
Share this Post
Related posts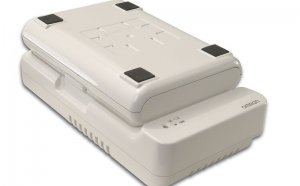 JUNE 09, 2023
Description AC Adapter ComFit Arm Cuff Large Digital LCD Display Omron Healthcare, Inc., is the world s leading manufacturer…
Read More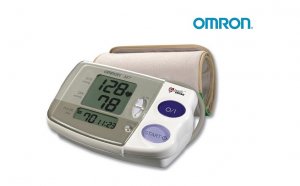 JUNE 09, 2023
Product Description Omron JPN1 Intellisense blood pressure monitor provides easy and comfortable blood pressure measurement.Â…
Read More