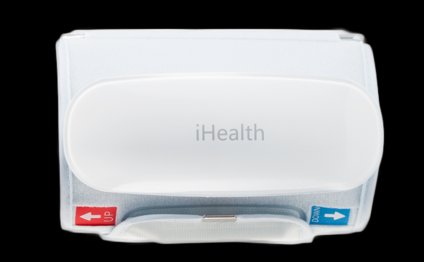 Blood pressure device for iPhone
Health monitoring start-up Azoi has announced the availability of a significant product in the form of the Wello, a lightweight smartphone case embedded with sensors that measures blood pressure, electrocardiography (ECG), heart rate, blood oxygen, temperature, and lung functions to a high level of accuracy. The US$199 Wello case will be initially available for iPhone 4S, 5 and 5S, but for those who don't have one of those phones, the case will still work with any IOS or android device which has Bluetooth LE functionality – you just won't be able to use the case on your phone.
With such functionality, the Wello has the potential to become a disruptive technology, enabling people in developed countries to track all their key vital health data, and make more informed lifestyle choices. In developing countries where the healthcare system is poor or non-existent, it has the potential to facilitate much more.
"Over the last two years, we have focused our efforts on coming up with a technologically advanced yet easy-to-use tool to help you monitor health and facilitate better lifestyle choices, " Azoi's founder and CEO, Hamish Patel, told Gizmag.com.
"We are proud to introduce Wello – a not so small engineering feat in microelectronics, nanosensors, imaging, data analytics and design, that we hope will make a big difference in helping the world become a healthier place. We have effectively put health monitoring equipment, typically in large form factors, into a highly convenient and accessible mobile phone case."
Statistics about global health problems and the incidence of preventable diseases are all too familiar. According to the World Health Organization, heart disease is the number one cause of death worldwide, hypertension afflicts nearly a billion people globally and 347 million people have diabetes. With simple, regular monitoring of health data, people are better equipped to identify potential issues and seek advice before they become serious illnesses.
"All too often, health problems go undetected until they are too late to address, " says Patel. "We believe that through improved self-awareness of key vitals, technology could very easily reduce the incidence and impact of a wide range of illnesses and diseases. Not only could this help ensure healthier, happier lives, but it could also ease the growing burden on healthcare services."
Wello is the first ever device to allow you to measure and record your vitals from wherever you are. It conveniently slides onto a smartphone disguised as a case so you always have it with you. You simply hold it for a few moments while hidden sensors take measurements and pass on gathered information to the Wello app. Not only do you get instantaneous results and key data about your health, over time you'll see patterns that hopefully will help you take better care of yourself.
It also connects with other health and fitness devices such as pedometers and sleep trackers to help identify how different behaviors can affect one's bodily state. Furthermore, Wello provides safe and secure remote access, so it can be used to track the key vitals of family members too.
Azoi has been in stealth mode for the last two years as it has developed the Wello case, but we were given a sneak preview earlier this week and can report that it appeared to work as advertised, offering a quite astonishing array of health monitoring tools that will almost certainly have a major impact on the lives of many people.
The Wello is likely to be the first such device to offer this array of health monitoring functionality, with the only other contender being the Scanadu Scout, a device which Gizmag covered last year during its now complete Indiegogo fund raising campaign. Scanadu has not yet released the product.
It seems quite easy to use. Click to start, put your fingers on the sensors for around 10 to 15 seconds, and it begins to read out heart rate, ECG, blood oxygen levels, temperature, respiration, systolic and diastolic blood pressure.
"If you already have existing devices, like fitbit, or a Jawbone Up, our device syncs to all that data and basically we correlate all the readings of all your vitals that we take, " Patel told Gizmag.
"The Wello will read heart rate, temperature, blood oxygen levels, systolic and diastolic blood pressure, ECG, and it does other heart functions too and it also does your lung function tests, which is the first of its kind", says Patel.
"If you were to do your lung function tests right now, you would have to go to the hospital, as there is no low-cost device you can use at home to keep a regular track of your lungs.
"Lung function is very important because lung diseases are the third largest killer of people in the world, killing a lot more people each year than diabetes. Respirometer prices start at US$1500 and upwards, and they are so big and intimidating, it restricts mass adoption of such devices. By miniaturizing the technology and giving the same level of clinical accuracy, we're taking lung function tests into the home for the first time, which is likely to create a very positive impact on your lifestyle and that of your family.
Source: www.gizmag.com
RELATED VIDEO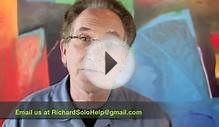 iHealth Blood Pressure Dock for iPhone and iPad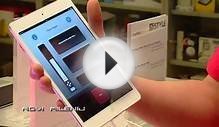 Withings Smart Blood Pressure Monitor (for iPhone, iPad ...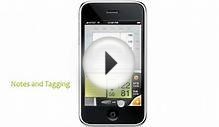 Blood Pressure app for iPhone
Share this Post
Related posts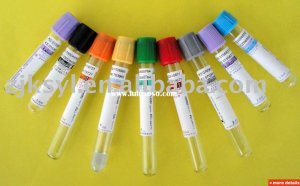 DECEMBER 05, 2023
The BioArmour Blood Pressure Cuff Shield infuses our world-class antimicrobial solutions into Biovation s biopolymer fibers…
Read More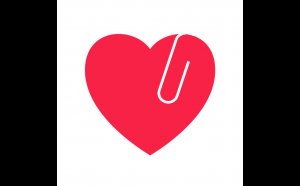 DECEMBER 05, 2023
Apple s iPhone 6 may soon be able to track your blood pressure and blood sugar while minimally impacting battery life Photo:…
Read More