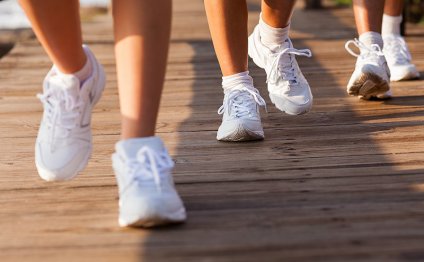 Wireless BP Monitor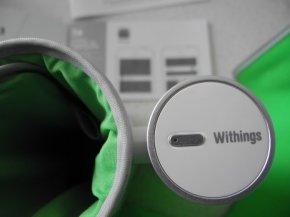 Fatima Cody Stanford, MD, MPH
We are posting this in May in honor of National Blood Pressure Education Month.
For those 67 million Americans with high blood pressure, at-home monitoring can make a tremendous difference in health outcomes and daily management. In fact, the American Heart Association (AHA) recommends home monitoring for all people with high blood pressure to help their physicians determine if their condition is improving or deteriorating over time. As a clinician, I frequently recommend home monitoring to patients and friends who are pre-hypertensive or hypertensive.
In 2011, the French technology company Withings ( launched a FDA approved blood pressure monitor configured for use with any iOS device, an innovation that allowed patients to easily chart their blood pressure readings at home. A new and improved version of the blood pressure cuff was approved by the FDA in March 2014. This new version is completely wireless and connects via Bluetooth. In addition, the Withings Wireless Blood Pressure Monitor is compatible with both iOS and Android devices, expanding the reach to allow more users to take advantage of this home blood pressure monitoring tool.
On quick survey of my Harvard-affiliated Massachusetts General Hospital peers and colleagues, many agree that ­­­­ home blood pressure readings are now standard of care. Research shows that monitoring blood pressure at home can be valuable in addition to regular monitoring at the doctor's office. Sending a patient home with a monitoring tool, such as the Withings Wireless Blood Pressure Monitor, helps to achieve an accurate health report of a patient's blood pressure history.
Based on personal experience, the Withings Wireless Blood Pressure Monitor is much more convenient than competitor products, such as the more bulky Omron device, and more reliable than wrist-based blood pressure monitors, such as iHealth's® product. After using the Withings product myself for several days, I found the application set up to be straightforward as I read through the simple set of instructions. When you turn on the cuff by pressing a single button, the mobile application is activated which then prompts the user to touch the start button on their iOS or Android device when they are ready to take their blood pressure. The device is surprisingly comfortable while taking measurements, without the painful squeeze you often get at the doctor's office. All the data is stored and accessible to allow one to monitor trends over time.
Overall, the machine is very quiet and quick (a reading is returned in 20-30 seconds). I found the design to be elegant; the product designers clearly took care to make this blood pressure monitor feel more like an at-home device rather than a medical device. The discrete look also helps lessen potential stigma associated with home medical care. In addition, the cuff is compact enough for travel; I can easily envision patients carrying the Withings device in a gym bag or suitcase.
The new Withings Wireless Blood Pressure Monitor is being sold directly to consumers for $129.95 at the Withings online store and in some major retail locations. Through readings emailed to clinicians, more consistent tracking, and other numerous features of the Withings device, patients may be able to prevent unnecessary trips to the doctor's office and see the benefit of improved health outcomes. If physicians can monitor their patient's responses to a new blood pressure medication and other treatments, this will signify a huge advancement in hypertension care. As an obesity medicine physician, I frequently require my patients to provide a series of blood pressure measurements prior to and after the initiation of certain anti-obesity pharmacotherapy regimens. If my patients were able to utilize this tool, I would be confident that I would receive accurate data on how to proceed with their medication dosing.
Perhaps the real winners in the creation of this new version of the Withings product are the millions of patients with hypertension around the globe. The wireless feature and the compatibility with Android and iOS devices broadens the scope of patients who can benefit from a device that seamlessly integrates to an app to track blood pressure readings and trends over time.
Source: medtechboston.medstro.com
RELATED VIDEO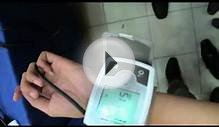 Wireless Blood Pressure monitoring and alarm Gadget ...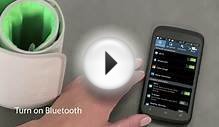 How to set up your Wireless Blood Pressure Monitor with an ...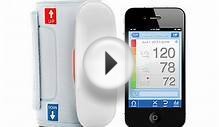 iHealth Wireless Blood Pressure Monitor BP5
Share this Post
Related posts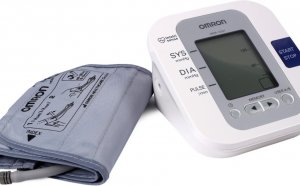 JUNE 09, 2023
Product Description The Omron Blood Pressure Monitor HEM-7201 is ideal for those who would like to supervise and regulate…
Read More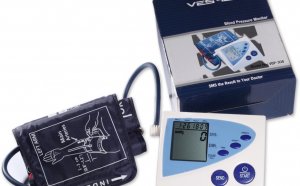 JUNE 09, 2023
The update on the Canadian Hypertension Education Program recommendations noted the errors we so commonly commit when we…
Read More