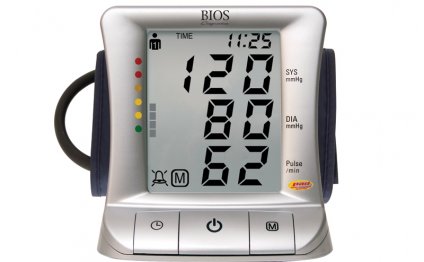 Blood Pressure Monitor instructions
PATIENT INSTRUCTIONS FOR AMBULATORY BLOOD PRESSURE MONITORING
THIS IS AN AUTOMATIC BLOOD PRESSURE MONITORING MACHINE. IT WILL TAKE YOUR BLOOD PRESSURE FREQUENTLY OVER APPROXIMATELY A 24-HOUR PERIOD. FROM THE INFORMATION OBTAINED AND STORED IN THE RECORDER, A REPORT WILL BE PRODUCED. YOUR DOCTOR WILL USE THIS REPORT TO HELP MANAGE YOUR BLOOD PRESSURE. NOTE THAT THIS SERVICE IS NOT PAID FOR BY OHIP. YOU WILL BE BILLED FOR THIS SERVICE DIRECTLY. PLEASE BE PREPARED TO PAY FOR IT WHEN YOU RETURN YOUR RECORDER.
THE FOLLOWING REMINDERS WILL HELP YOU TO ACHIEVE THE HIGHEST QUALITY TEST:
1. Make sure the cuff is comfortably snug, approximately one inch above the elbow crease.
2. Make sure the tubing is not kinked.
3. If the recorder is unable to take a reading due to too much arm movement, kinked tubing or machine failure, it will stop and try again in three minutes.
4. You will only see the time on the recorder-blood pressure is not displayed.
5. There will be a warning beep moments before cuff inflation during the day, but no warning beep during the night. Relax your arm during each reading.
6. There may be some degree of discomfort when the cuff is inflated. If this is intolerable, press the BLUE button on top to interrupt that reading. This same button will start an inflation if you wish to record your blood pressure at a specific time.
7. Recordings will be taken every 30 minutes during the day and once an hour from 10 p.m. to 8 a.m.
8. Please treat the recorder and cuff with care. The equipment is expensive and difficult to repair or replace.
9. If the cuff starts to slip down the arm, rewrap the cuff ensuring that there is room for two fingers under the cuff for comfort and that the tubing goes up the arm where it emerges from the machine. If the next reading causes an intolerably tight cuff, adjust the cuff slightly.
10. In the morning turn BP machine off by sliding pack out of pouch and turning switch to OFF. (You will find this switch at the bottom of the pack.) Note: the Blue button on the top of the machine is NOT the button for turning off the machine at the end of the test.
11. Please have BP machine returned to clinic by 11 a.m. the next morning or if doing test over the weekend, please hold and return Monday morning.
THANK YOU FOR YOUR COOPERATION.
PLEASE LIST YOUR CURRENT BLOOD PRESSURE/HEART DRUGS AND DOSES HERE:
___________________________ __________________________ _______________________
Source: www.kawarthacardiology.com
RELATED VIDEO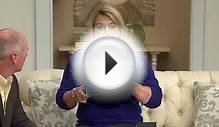 Veridian Wrist Blood Pressure Monitor with Dan Hughes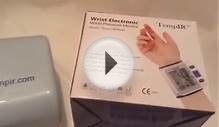 Best Home Wrist Blood Pressure Monitor - Bills Review of ...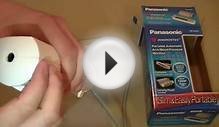 Panasonic EW3109w Blood Pressure Monitor Unboxing & Review
Share this Post
Related posts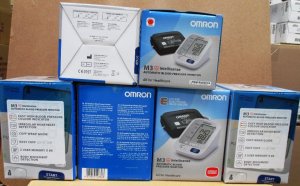 FEBRUARY 03, 2023
Offering precision and comfort with our Easy-Wrap ComFit Cuff that fits standard and large Arms, the 7 Series Upper Arm Blood…
Read More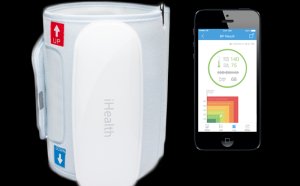 FEBRUARY 03, 2023
About 70 years ago, Franklin Roosevelt died of essentially untreated hypertension, with years of exams describing a progression…
Read More