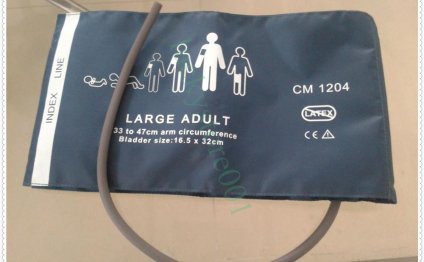 Are wrist BP cuff accurate
For the most part, not really. Sure, they are convenient thanks to their small size, and can work if you use your specific (validated) machine correctly, but are they ideal for the majority? Likely not, as both their accuracy and precision have been called into question in numerous publications, despite many years of R&D by medical device manufacturers. There's been a pretty substantial body of evidence against the use of wrist blood pressure monitors if other, more validated options are available.
1) Let's start off with the layperson's explanation, courtesy of the Mayo Clinic:
Wrist
blood pressure monitors
are extremely sensitive to body position. To get an accurate reading when taking your blood pressure with a wrist monitor, your arm and wrist must be at heart level. Even then, it's thought that because of differences in the width of the arteries in your forearm, and how deep the arteries are under your skin, blood pressure measurements taken at the wrist are usually higher and less accurate than those taken at your upper arm.
Source:
2) The American Heart Association's "Recommendations for Blood Pressure Measurement in Humans and Experimental Animals" states a potential use in obesity, but still recommends caution:
Wrist monitors have the advantages of being smaller than the arm devices and can be used in obese people, because the wrist diameter is little affected by obesity. A potential problem with wrist monitors is the systematic error introduced by the hydrostatic effect of differences in the position of the wrist relative to the heart.
Source:, published 2005
3) A clinical review paper from the European Society of Hypertension tested a wide array of available blood pressure measurement devices using protocols established by both the Association for the Advancement of Medical Instrumentation and the British Hypertension Society. Of the 4 popular wrist devices tested under the section of "Devices for self measurement of blood pressure", half were deemed "Not recommended" and the other half were deemed "Questionable recommendation".
Source:, published 2003
4) A small study in the journal Blood Pressure Monitoring:
These results indicate that forearm blood pressure measurement markedly overestimates upper arm blood pressure and that the between-site difference may vary from subject to subject. Wrist blood pressure measurement is not a valid alternative to traditional measurement at the arm and its use should be discouraged.
Source:, published 2004
If you are trying to decide on a blood pressure monitor, it would probably be best to speak with your physician about the benefits/limitations of the different types available, so that you can have an understanding of what type of machine would be best for your purposes.
Source: www.quora.com
RELATED VIDEO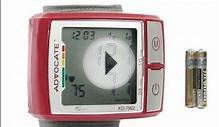 ADVOCATE KD7902 ADVOCATE WRIST BP MONITOR OSFM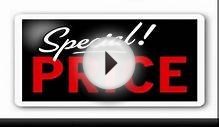 Automatic Wrist LCD BP Monitor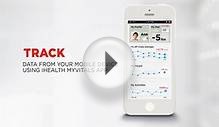 Wireless Blood Pressure Wrist Monitor (BP7)
Share this Post
Related posts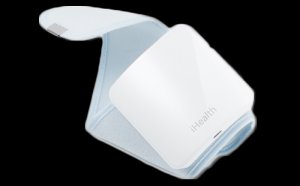 DECEMBER 05, 2023
Home monitoring is appropriate for any patient with hypertension especially if you suspect "white coat" or resistant hypertension…
Read More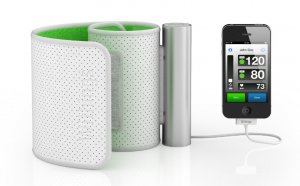 DECEMBER 05, 2023
Technology and expertise are coming together at the Cedars-Sinai Heart Institute s Hypertension Center in the search for…
Read More