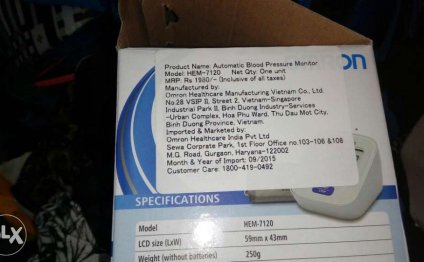 Omron Automatic BP Monitor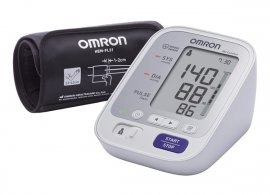 M3 Comfort
HEM-7134-E
Fast 360° Accuracy
The OMRON M3 Comfort enables a fast and accurate blood pressure measurement
The OMRON M3 Comfort comes with the Intelli Wrap Cuff technology, which supports 360 degrees accuracy, enabling accurate results in any position around the upper arm.¹
Intelli Wrap Cuff Technology – Accurate results in any position around the upper arm
Stroke prevention – Helps to detect stroke risk²
Intellisense Technology – Inflates the cuff to the ideal level for each use
Cuff Wrap Guide – Supports accurate measurement
Clinically validated
M6 AC
HEM-7322-ME
Take Control of your Health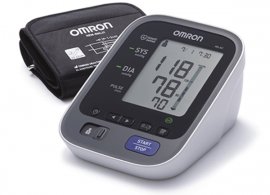 The OMRON M6 range incorporates the most advanced OMRON sensors and indicators to ensure accurate, reliable blood pressure readings. The Easy Blood Pressure Level indicator allows you to easily interpret your measurement by using coloured lights to indicate where your reading fits within the range of normal values.
The M6 AC comes with an easy to apply soft cuff (22-42 cm). In addition the M6 AC has an AC Adapter included in the box to ensure you always have power when you need it.
M3-IT
HEM-7131U-E
Stop the Silent Killer! Start measuring your blood pressure!
The M3 delivers the accuracy and reliability that you expect from OMRON blood pressure monitors, with additional advanced features to give you confidence in the quality and consistency of the results. The M3 is supplied with an Easy Cuff (22-42 cm), meaning it fits most adult arm sizes right out of the box.
The M3 is also designed to give you a reading that is easy to interpret. The Easy High Blood Pressure LED indicator signals if your blood pressure is higher than the normal range.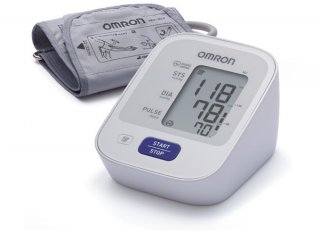 LED cuff wrap indicator confirms that cuff is wrapped correctly on your arm: not too loose or too tight
The M3 IT connects to Bi-LINKonline health management platform. Upload your blood pressure data via USB (cable included) to track, analyze and understand your health condition.
M2
HEM-7121-E
Like all OMRON 'M-range' fully automatic blood pressure monitors OMRON M2 contains Intellisense Technology to give fast, comfortable and accurate blood pressure readings. OMRON M2 is supplied with a 22-32 cm cuff as standard. A large cuff is available as an accessory.
MIT5 Connect
HEM-7280T-E
Accurate Measurements and online monitoring
The MIT 5 Connect combines advanced technology with modern design. It's unique combination of features ensures accurate monitoring and enables to track blood pressure anytime and anywhere.
Manage your health online with Bi-LINK
Colour indicator to signal high blood pressure
Helps to detect morning hypertension
Cuff fits most arm sizes (22-42 cm)
MIT3
HEM-7270-E
Accurate and reliable provider
Guide to wrap the cuff correctly
Blood pressure level indicator
HBP-1300
HBP-1300-UK pro
Portable blood pressure monitor ideal for ward use
The HBP-1300 Professional Blood Pressure Monitor is easy to use with a durable design that includes a built-in handle making the monitor easily portable. It is designed for use in professional settings and is clinically proven to produce fast and reliable results.
The monitor is compatible with a series of wipe-clean GS cuffs ranging from SS (12-18cm) to XL (42-50cm). It comes with an AC adaptor as well as a rechargeable battery pack.
The device is fitted with a shock-proof bumper to protect it from accidental damage and comes with fully automatic oscillometric and manual auscultatory mode. It is possible to manually adjust the inflation pressure for improved patient comfort.
Robust Design: Shock-proof bumper protects against falls from a bed or desk
5 Cuff Sizes: From paediatric to XL, fits a wider range of patients
Dual measurement modes: Switch from Oscillometric Mode to Manual Auscultation Mode depending on the patient's condition
HBP-1100
HBP-1100-UK pro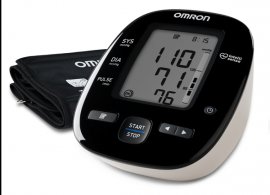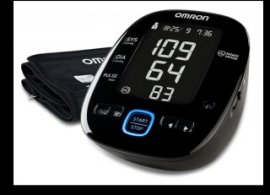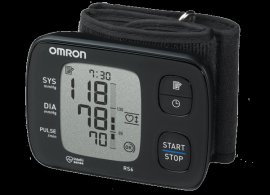 Source: www.omron-healthcare.com
RELATED VIDEO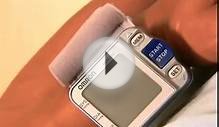 Omron Bp652 7 Series blood pressure wrist unit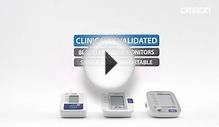 Omron M6 Blood Pressure Monitors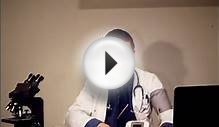 Blood Pressure Monitor Review: Omron M3
Share this Post
Related posts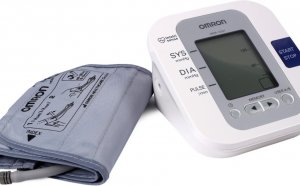 DECEMBER 05, 2023
Product Description The Omron Blood Pressure Monitor HEM-7201 is ideal for those who would like to supervise and regulate…
Read More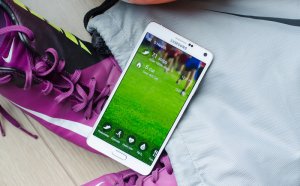 DECEMBER 05, 2023
Several studies showed that 24-h ABPM better correlates with cardiovascular outcome than clinic BP levels (, ). In a substudy…
Read More