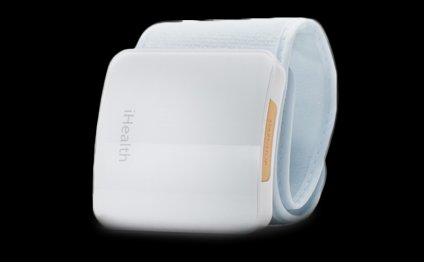 IHealth Blood pressure Monitor Review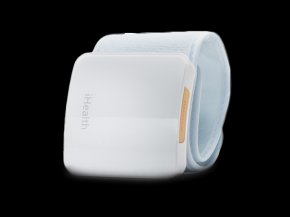 The iHealth Wireless Wrist Blood Pressure Monitor is a stylish (if that's possible) and clean design for what is essentially a box and wrist cuff, which can be hard to get away from. However, iHealth has clearly thought about making this an attractive product to have around, while retaining the core functionality and giving it what I have come to thing of as the 'Apple look' (clean white and minimalist design).
WHAT IS TRACKED?
The device does what it says on the tin, tracks your blood pressure (both systolic and diastolic figures) and your pulse rate. Giving people with blood pressure problems the ability to check their measurements when and where they need to with a simple little device.
ACCURACY
I have tested a couple of these devices now and going into these tests knowing that my own blood pressure is low (not dangerously, just generally a bit on the low side according to my GP). This has allowed me to at least broadly see the accuracy of the device and also compare it to the Prestigio alternative reviewed earlier this year. All in all, the iHealth tracker is accurate in its readings.
APPS
As pointed out in the review of the iHealth Wireless Pulse Oximeter, iHealth has a frankly confusing number of apps kicking around the Apple App Store (and Google Play store I'm sure). The app I'm directed to on the packaging is the free 'MyVitals' service that can pull in data from not only the Blood Pressure Monitor, but the full range of devices iHealth has to offer.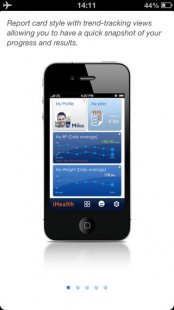 To be honest, this app is functional but not very attractive or that helpful in the way it presents the data back to you. If you need to keep tabs on your blood pressure because you have a pre-existing condition or you're simply interested, the app does the job but that's about it. There is a new 'MyVitals 2.0' version of the app, also free, that I have started using and is a dramatic improvement on the original, although still not on a par with the major competitor services like Apple's Healthkit or Jawbone's UP app.
USER EXPERIENCE
iHealth's Wireless Blood Pressure Wrist Monitor is a really simple device and works very well, simply attaching it your wrist and turning it on then using the app to make sure you're in the right position to take a reading. The only issue I really have with it is actually the one thing I liked so much about iHealth's Pulse Oximeter, the lack of data display on the device. I realise that this is a relatively minor detail to many people with smartphones, but for me a simple digital display enables anyone to use the device without the need to connect it to a smartphone first.
SYNC
The bluetooth sync works very well and after the relatively standard set-up process it just worked, which is all you can really ask for. The issue with a lack of data on the device is one thing, but otherwise the app works very well to tell the user how they need to hold their arms in order to take an accurate reading, then offering you this data in a simple format.
BATTERY
The Blood Pressure Wrist Monitor charges through a USB cable in just a couple of hours and goes on to hold this charge for an impressive length of time. It also uses a standard micro USB port to charge, so even if you don't have the cable that came with it, it should be relatively easy to find someone with the right cable.
VALUE
The RRP for the iHealth Wireless Wrist Blood Pressure Monitor is £69.99 and can now be found for closer to £60 on Amazon. This seems a little expensive for what it is, especially given the requirement for a compatible smartphone in order to get any data from the device. However, for someone that needs these measurements to keep track of a serious condition I'd imagine it's less than many others on the market.
OVERALL
Overall, iHealth has made another solid piece of health tech in its Wireless Wrist Blood Pressure Monitor and despite the slightly high price, it's still cheaper than others on the market. Especially in the case where someone might need this data to keep on top of a serious illness or ongoing heart issues, the £60 doesn't seem like too steep a price although the lack of a display may make me point people to alternatives too.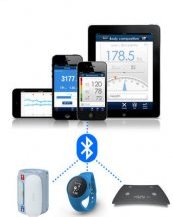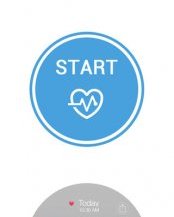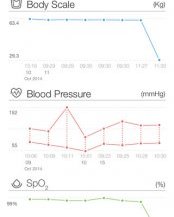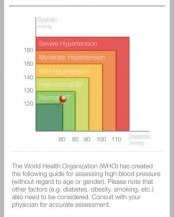 Source: pixelhealth.net
RELATED VIDEO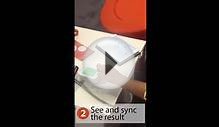 Amazing blood pressure monitor iHealth Track !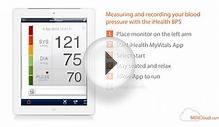 iHealth BP5 Blood Pressure Monitor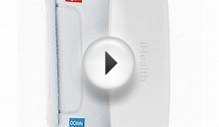 iHealth Wireless Blood Pressure Monitor - Bezprzewodowy ...
Share this Post
Related posts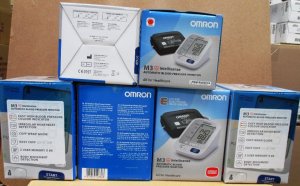 SEPTEMBER 25, 2023
Offering precision and comfort with our Easy-Wrap ComFit Cuff that fits standard and large Arms, the 7 Series Upper Arm Blood…
Read More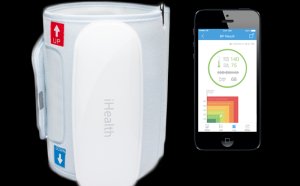 SEPTEMBER 25, 2023
About 70 years ago, Franklin Roosevelt died of essentially untreated hypertension, with years of exams describing a progression…
Read More