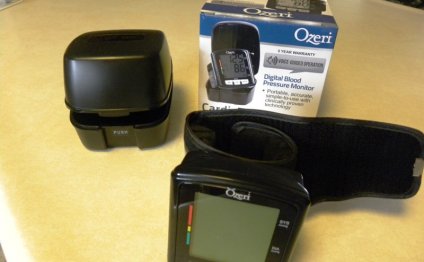 Ozeri Blood pressure Monitor
The Ozeri BP2M CardioTech Premium Series is a blood pressure monitor designed to fit on your wrist. As of the time of this review, it has more than 1, 470 customer reviews on Amazon.com, making it a very popular buy. Those customers have rated it with an average of 4 and a half out of 5 stars, which also makes it very highly rated. The price range is rather wide. At the lower end, you might be able to buy this monitor for around $35. At the upper end, you could pay as much as $100. It does have more features than some of the other wrist blood pressure monitors we recommend, so the higher cost may very well be justified. And at the lower end, it is a great deal!
Ozeri BP2M CardioTech Premium Series Features
This blood pressure monitor includes the following exciting features:
Small and portable, designed for home, work, or travel use.
The cuff inflates automatically. Dynamic measurement technology adjusts the cuff inflation rate based on the blood pressure the device detects. This is done to make the cuff more comfortable and the time needed to attain a reading more brief.
If you have an irregular heartbeat, the device will detect it and notify you automatically so that you can talk to your health care professional.
You can store a huge number of blood pressure readings in this device. Three users can each store up to 399 readings, for a total of 1, 197. Many devices do not allow you to store nearly this many! Two hundred total for 2 users is more typical, and some wrist devices do not even allow you to store that much.
What Are Customers Saying About the Ozeri BP2M CardioTech Premium Series?
Buyers love that the Ozeri BP2M CardioTech Premium Series is small and portable, and also appreciate the ease-of-use of the device. While many upper arm blood pressure monitors have more features, they also tend to be more challenging to use. Customers who appreciate simplicity like the Ozeri BP2M CardioTech Premium Series. The large screen is also very easy to read. It is also worth noting that Ozeri has gotten great reviews for customer service. Any drawbacks? Readings are not always accurate, according to some customers, but wrist monitors tend to have less accuracy than upper arm monitors.
Is the Ozeri BP2M CardioTech Premium Series a good choice for you? If you are specifically interested in a wrist monitor and not an upper arm monitor, than it is definitely one of the best options you are going to find. While the price is a bit higher than the cost for many other wrist models, it does include more features and the ability to store a lot more readings. For long-term use and regular readings, that history feature can be very important. Weigh your requirements, check out our other wrist blood pressure monitor reviews, and then make your choice!
Source: www.myaccesshealth.com
RELATED VIDEO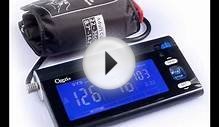 OZERI CARDIOTECH BP3T UPPER ARM BLOOD PRESSURE MONITOR ...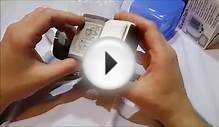 Ozeri BP01K CardioTech Pro Series Digital Blood Pressure ...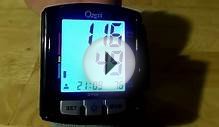 Ozeri CardioTech Pro Series Digital Blood Pressure Monitor ...
Share this Post
Related posts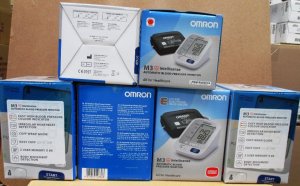 DECEMBER 05, 2023
Offering precision and comfort with our Easy-Wrap ComFit Cuff that fits standard and large Arms, the 7 Series Upper Arm Blood…
Read More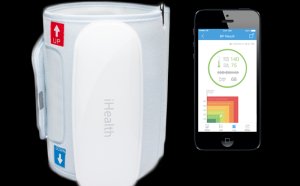 DECEMBER 05, 2023
About 70 years ago, Franklin Roosevelt died of essentially untreated hypertension, with years of exams describing a progression…
Read More