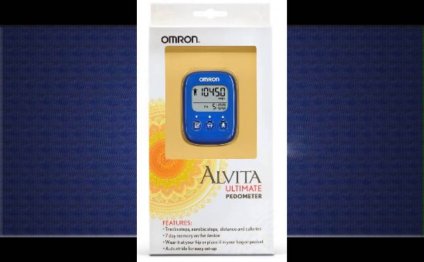 Omron BP652 7 Series
Features & Benefits of the Omron 7 Series BP652
Omron is a leading company when it comes to manufacturing health monitoring devices like blood pressure monitors and pocket pedometers. One of their valuable creations is the Bp652 7 Series Blood Pressure Wrist Unit. It is an advanced home blood pressure monitor that is built for easy management and monitoring of a person's heart health, using advanced and user-friendly features. Precise and accurate readings are what Omron always emphasize when it comes to blood pressure monitoring units and devices.
Heart Guide Technology
The use of the Heart Guide technology separates the Omron Bp652 7 Series from other blood pressure monitors. With it, the device guarantees consistent and very accurate readings and measurements. It is automatically activated when the wrist is at heart level, indicated by flashing orange and blue lights. Thus, you get the signal that you've attained the right position to take a reading.

Irregular Heartbeat Detector Add-on
Aside from measuring and reading blood pressure levels, the Omron Bp652 7 Series Blood Pressure Wrist Unit also has another function namely the irregular heartbeat detector. The device can detect if you are experiencing irregular heartbeat right at the same time when your blood pressure is read. When there are signs, the indicator light or icon appears, prompting you to seek the help of a doctor for a possible heart condition.

Slim and Portable Built
There are times when you are forced to take a reading or measurement of your blood pressure, even in unlikely places. And the good thing about this monitor is that the general design is discrete and portable. Hence, you can easily and conveniently monitor blood pressure while at home, work, school, or just about anywhere.

Two-User Mode
Although it is a personal blood pressure monitor, the Omron 7 Series BP652 still features ability to allow two different persons to monitor and then keep track and save their readings using a built-in and stored memory function.

200 -Memory Storage
In connection to the two-user mode feature, the blood pressure monitor also comes equipped with a total of 100-memory storage from every person, meaning, there is a total of 200 for two users. Each reading is handled by a date and time stamp, allowing both users to look at the previous 100 readings with one touch of the button.

Advanced Averaging for Extra Monitoring
Are you in need of constant monitoring of your blood pressure? If yes, the Omron 7 Series BP652 is the perfect aid for such need. By simply pressing one button, you can easily review an entire 8-week history of your blood pressure average readings.
Selecting the Ideal Home Blood Pressure Monitor
The reason why you choose to purchase your own home blood pressure monitor is to be able to accurately and quickly monitor everyone's blood pressure at home, especially those who are in need of constant monitoring. However, you cannot do so by picking the wrong device. Hence, you need to know what to look for when you're shopping for a home blood pressure monitor. Here are some of the things you must keep in mind:
A home blood pressure monitor is sold in different varieties and wide ranges. Choosing the best isn't a cakewalk, but very manageable. One of the best advices anyone can have is to talk to the doctor or even a pharmacist in finding one. These people are the most helpful since they know how this kind product works, including the disadvantages and advantages of certain brands and models. Anyhow, you still can do it on your own by knowing these things:
Getting the Ideal Size Cuff
In order to get the ideal size for utmost comfort and accuracy of monitoring blood pressure, you need to measure your bare arm halfway in between the shoulder and the elbow. This way, you get to opt for your exact size.
Choosing a Brand that's Officially Recognized
The best and safest way to be able to properly monitor blood pressure is by selecting a monitor that is officially endorsed by medical professionals, groups, and societies. There are several brands that you can look at with "recommendation" seal at the packaging, box, or manual of the item or product.
Need Not Be Expensive
Of course, you don't need to spend too much in a monitor. It serves a pretty significant and important role but you don't have to invest more than what the product is worth. In this case, blood pressure monitors come in different price tags. But be careful since there are very expensive ones packed with outrageous features that you actually don't need.
The Correct Type
And finally, home blood pressure monitors are categorized into three major types that you can choose, and your choice mainly depends on the convenience and comfort of use. You have the automatic arm monitor, which is labeled and considered as the most accurate and easiest to use. There's an arm cuff that inflates automatically and then hands out the reading using the advanced digital display. The second type is called the manual arm monitor and mostly all functions are done manually, like inflating the arm cuff. Reading is done using a stethoscope and displayed in a circular dial. The last option meanwhile is the wrist monitor, which is attached around the wrist. It is very fast and easy to use but the reading is not as accurate.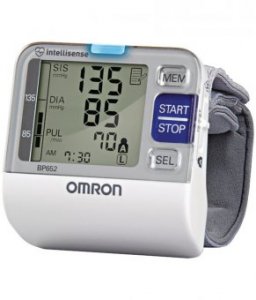 How About Warranty?
Standard blood pressure monitor warranties from other brands are consisting of two years at maximum. But for Omron products, there is a more interesting offer of five years manufacturer's warranty, which in turn gives you more guarantee and assurance of how reliable the product is.
Source: www.veotag.com
Share this Post
Related posts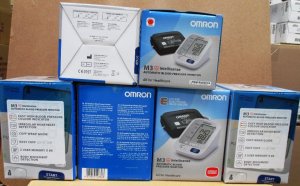 SEPTEMBER 25, 2023
Offering precision and comfort with our Easy-Wrap ComFit Cuff that fits standard and large Arms, the 7 Series Upper Arm Blood…
Read More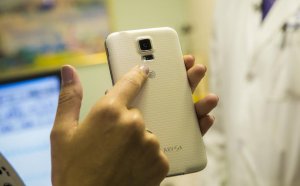 SEPTEMBER 25, 2023
Instant Heart Rate is the most accurate Heart Rate Monitor app for any smartphone and it does not need any external hardware…
Read More