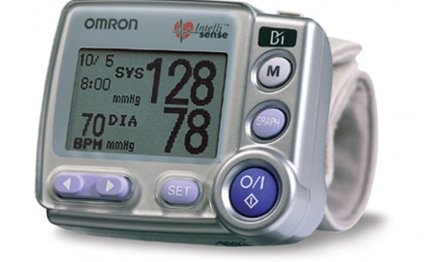 Omron R7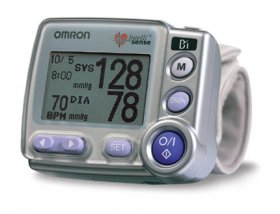 Whether you are at home or traveling, Omron offer versatile solutions for you to check your blood pressure.
Below are a selection of OMRON's range of stylish and easy-to-use wrist monitors and are available at Medisave and the First Aid Warehouse
Omron R7 Wrist Blood Pressure Monitor (HEM 637)
Unsure of the right height for measuring? This unit has the new Position Sensor technology to ensure correct measurement. Modern users will appreciate the new, optional Bio Information Link connectivity, which makes it easy to transfer data to your PC. Optional printer available to track single readings, all readings in memory (up to 90) and a graphical output of the readings.
Clinically validated according the International Protocol, the AAMI protocol and British Hypertension Society
Fully automatic wrist blood pressure monitor
Bio Information Link (BI) functionality
Optional Printer for hard copies
Intellisense technology
Cuff fits 13.5 to 21.5 cm wrists
Memory capacity for 90 readings
Large display showing blood pressure and pulse
Clinically validated
Hard case
Available at and Medisave
NEW! Omron R6 Wrist Blood Pressure Monitor with APS
Intellisense™ technology offers ease and comfort, but to ensure accuracy in daily readings, an averaging mode of the last 3 measurements has been built-in. This unit also indicates if there are irregular pulses that can affect the reading and only displays reliable results.
Clinically validated positioning sensor (APS).
Wrong handling of a wrist monitor is the main reason for wrong results. Wrist monitors need to be kept at the heart level throughout the measurement. With the patented APS (Advanced Positioning System) now the main reason for questionnable results from wrist blood pressure monitors is eliminated.
The device guides the user on how to use the device right. This increases acccuracy as a recently published study has proven. (Comparison of the Omron HEM-637 wrist monitor to the auscultation method with the wrist position sensor on or disabled. Yarows SA.)
As irregular pulses (e.g. arrhythmic pulses) can disturb the measurement, this could cause false results. A unique algorithm detects the measurement quality and assures that only valid results are displayed. If there were irregular pulses detected, those are indicated.
The unique Intellisense algorithm makes the measurement as quick as possible.
Fully automatic wrist blood pressure Monitor
Intellisense™ technology
Cuff fits 13.5 to 21.5 cm wrists
Memory capacity for 90 readings
Memory has date and time stamp
Averaging mode
Large display showing blood pressure and pulse
Advanced Positioning Sensor (APS), ensures accurate positioning resulting in accurate measurements
Irregular Pulse Detection: shows if irregular pulses are detected and only displays reliable results
Clinically validated (International Protocol Pending)
Hard case
This fully automatic monitor is a one button-operating device with a memory capacity of 21 measurements. The OMRON RX3 Plus is a high quality, 'no nonsense' and economical wrist blood pressure monitor developed for the self conscious patient who demands easy use, comfort and accuracy above the smallest size and 'gadgets'.
More info about Omron RX3 plus wrist blood pressure monitor
Fully Automatic Wrist Blood Pressure Monitor
Memory for 21 measurements
Date and Time stamp
'No nonsense' and economical Wrist Blood Pressure Monitor
Simple one-button use
Extra large cuff size fits wrists 13.5 - 19.5 cm
2 year OMRON guarantee
Delivered with 2 batteries & storage box
6-language packaging and instruction manual (English, Spanish, French, Italian, German, Dutch)
R3 Intellisense NEW!
This entry level fully automatic blood pressure monitor offers everything necessary
Source: www.davidgregory.org
RELATED VIDEO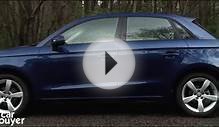 Ciśnieniomierz Omron R7 nadgarstkowy plus termometr ...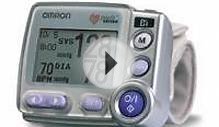 Tensiometru OMRON R7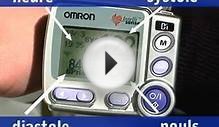 Tensiometre de poignet Omron R7 chez Medistore
Share this Post
Related posts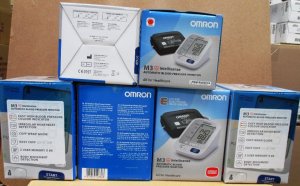 DECEMBER 05, 2023
Offering precision and comfort with our Easy-Wrap ComFit Cuff that fits standard and large Arms, the 7 Series Upper Arm Blood…
Read More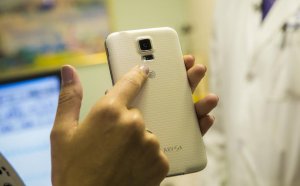 DECEMBER 05, 2023
Instant Heart Rate is the most accurate Heart Rate Monitor app for any smartphone and it does not need any external hardware…
Read More